meet the band
In the most diverse city in the nation, Kenton Place has cemented their place as a unique voice among the rest of the Houston, Texas music scene. Blending hard rock and metal sounds of the past with a contemporary style, Kenton Place is bringing a much-needed heavy rock revival to the 2020's. Logan Smalley (vocals, rhythm guitar), Noe Hernandez (drums), Roque Techera (lead guitar), and Curtis Bird (bass) have transformed their childhood friendship into a musical machine that is constantly running and brings new meaning to the phrase 'rock 'n roll'. Not all bands have their members actively pursuing degrees in financial planning, graphic design, law, double bass, and environmental studies, but these guys do it all. Through all the study sessions and challenging exams, Kenton Place powers through, working with industry leads such as: Grammy Award-nominated produced Ulrich Wild (Pantera, Breaking Benjamin, Deftones, and Slipknot); Grammy Award-winning Ted Jensen (Evanescence, Green Day, Billy Joel, and Norah Jones); Ken Stringfellow (The Posies, REM); and Derrick McKinney, founder and CEO of L.O.U.D. Muzik. Their act has graced the stages of world-famous venues such as the House of Blues and White Oak Music Hall in Houston, and the SXSW Austin Showcase. Their music has been featured on Houston's premier rock station 94.5 The Buzz. And the one thing uniting all these showstopping opportunities and relationships: an unfettered passion to love and share music with their audience.
Terminal, the band's debut EP scheduled for release in January of 2022, focuses on the five stages of grief as they relate to the band members and the human experience as a whole. Produced by Ulrich Wild, mastered by Ted Jensen, and featuring guest artist Laurel Smalley on vocals, the release is packed with emotion from achingly beautiful vocal melodies to heavy and driving guitar riffs. Rich but not overblown songwriting and production indicate Kenton Place is only getting started.
members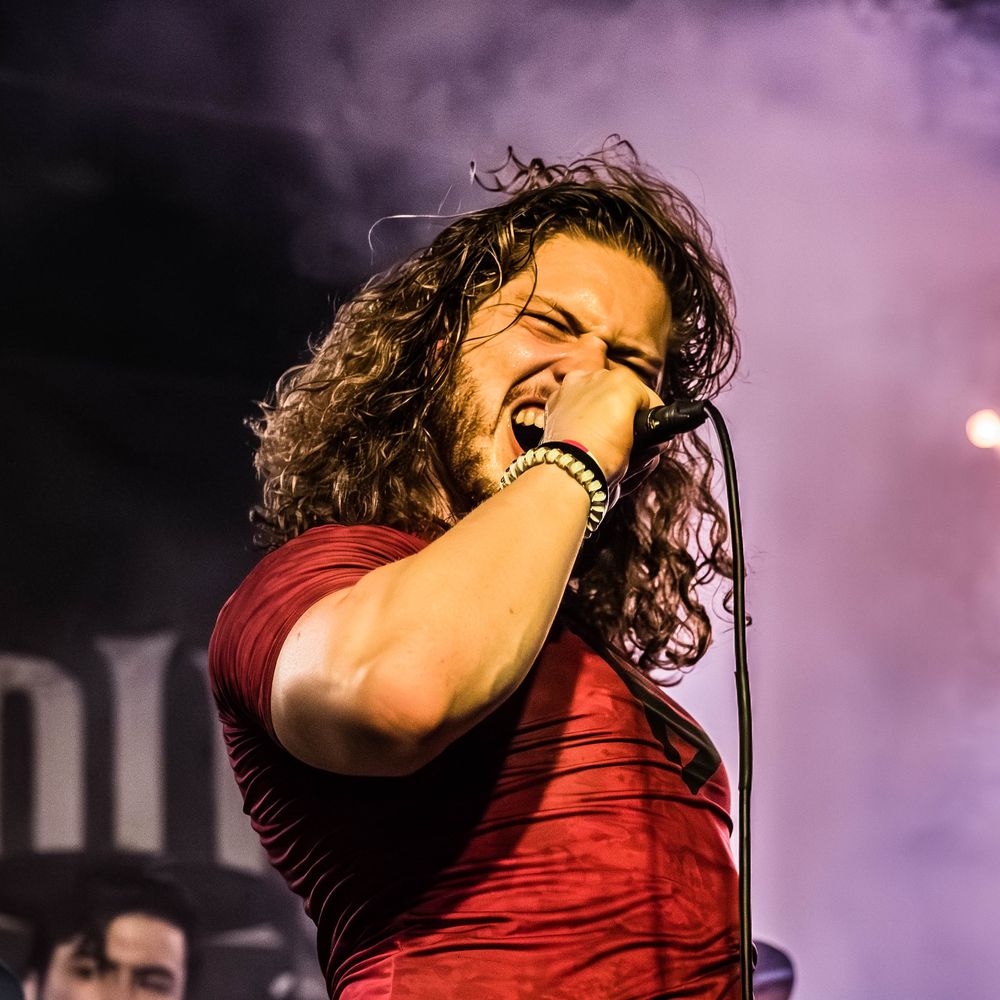 LOGAN SMALLEY
Vocals and Rhythm Guitar
Logan "Crazy Horse" Smalley has been the leader of Kenton Place since its birth. Along with Noe "Fez" Hernandez, the band started the project as 15-year-old freshmen in high school. Logan learned guitar at the age of 8, specializing in flamenco style mixed with classic rock. Since then he has been fascinated with rock from every era, reaching back to the original rock and roll of Buddy Holly. Logan goes to school at Texas Tech university in Lubbock (where Buddy Holly is from!) for Personal Financial Planning. Logan is the main lyricist and songwriter for Kenton Place. His dream is to pioneer a record firm personalized for artists and bands so that no band will ever be cheated out of their money or income ever again! He wants to see the worlds of rock and art flourish once again not only through Kenton Place's music but also through helping other artists find their voice and calling.
Fun fact: Logan is a black belt in martial arts with his favorite weapon being the bow staff, a state qualifier in wrestling, and LOVES anime.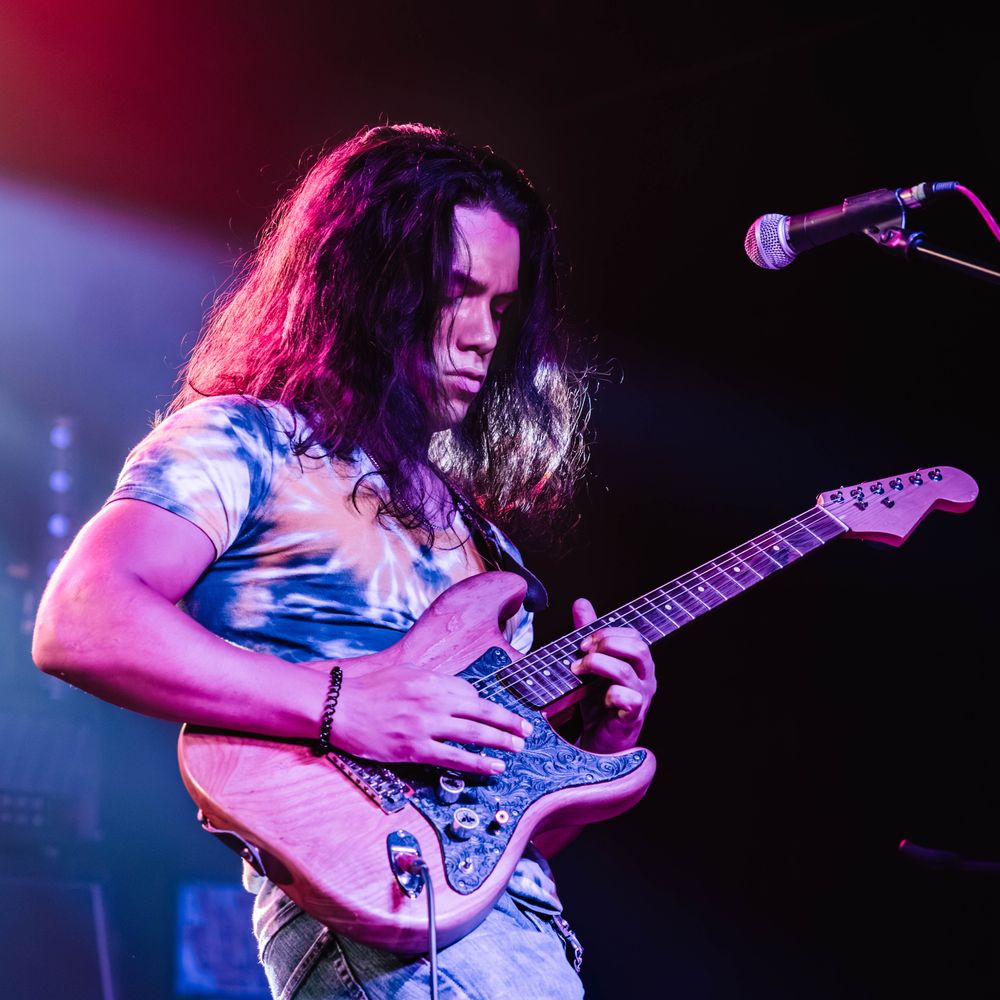 Roque Techera
Lead Guitar
Roque "Rockboiii" Techera is the lead guitarist for Kenton Place. He started off as a super fan of the band, buying their tickets, merchandise, and listening to their music, before becoming the bass player for the band in times of need. He finally found his true calling as the lead guitarist. He has played guitar since he was 12 years old and is inspired by icons such as Angus Young, Eddie Van Halen, Slash, Jimi Hendrix, and Kirk Hammett. Over the years he has been extensively involved in music, such as being a member of the school band from middle to high school and growing a passion for jazz unlike any of his peers. Roque graduated from Tompkins High School, took some basic courses at Lone Star College Cy-Fair, and is now seeking his English and Philosophy double Bachelor's degree followed by a JD at the University of Houston. He hopes to practice corporate and copyright law one day, maybe even for the band itself. 
Fun fact: Roque loves wine and is currently growing grapes and making homemade wine, hoping to make a business out of it some day.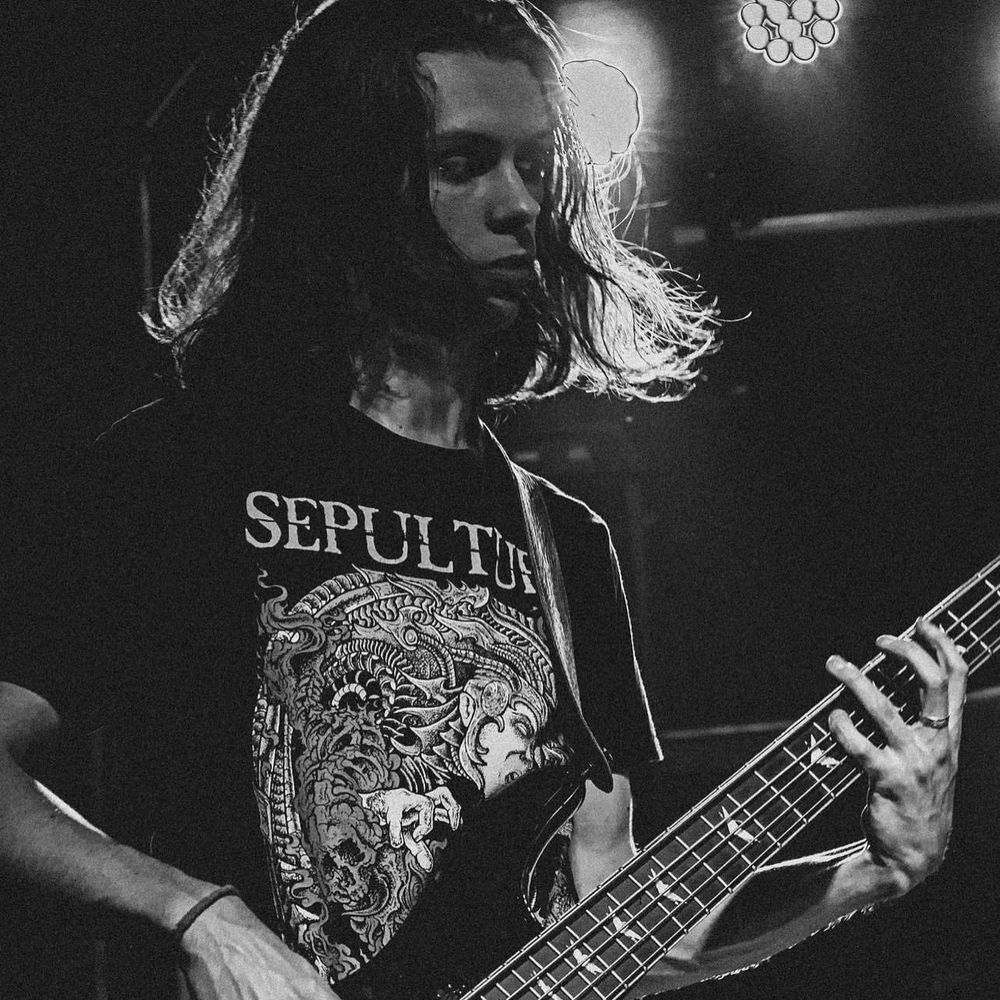 Curtis Bird
Bass
Hailing from the Twin Cities area in Minnesota, bassist Curtis recently rejoined Kenton Place after a brief hiatus. He began with the group in 2017, when regular gigs were literally performed on roots and dirt. Curtis has been playing electric bass for about 10 years and upright bass for even longer. Also proficient on guitar, keyboard, and drums, he enjoys listening to and performing everything from rock and electronica to classical music and jazz. Curtis is currently working towards degrees in classical double bass performance and environmental studies at Oberlin College and Conservatory in Ohio, one of the top performing arts colleges in the world. Besides his musical interests, Curtis enjoys plenty of outdoor activities year-round including disc golfing and snowboarding.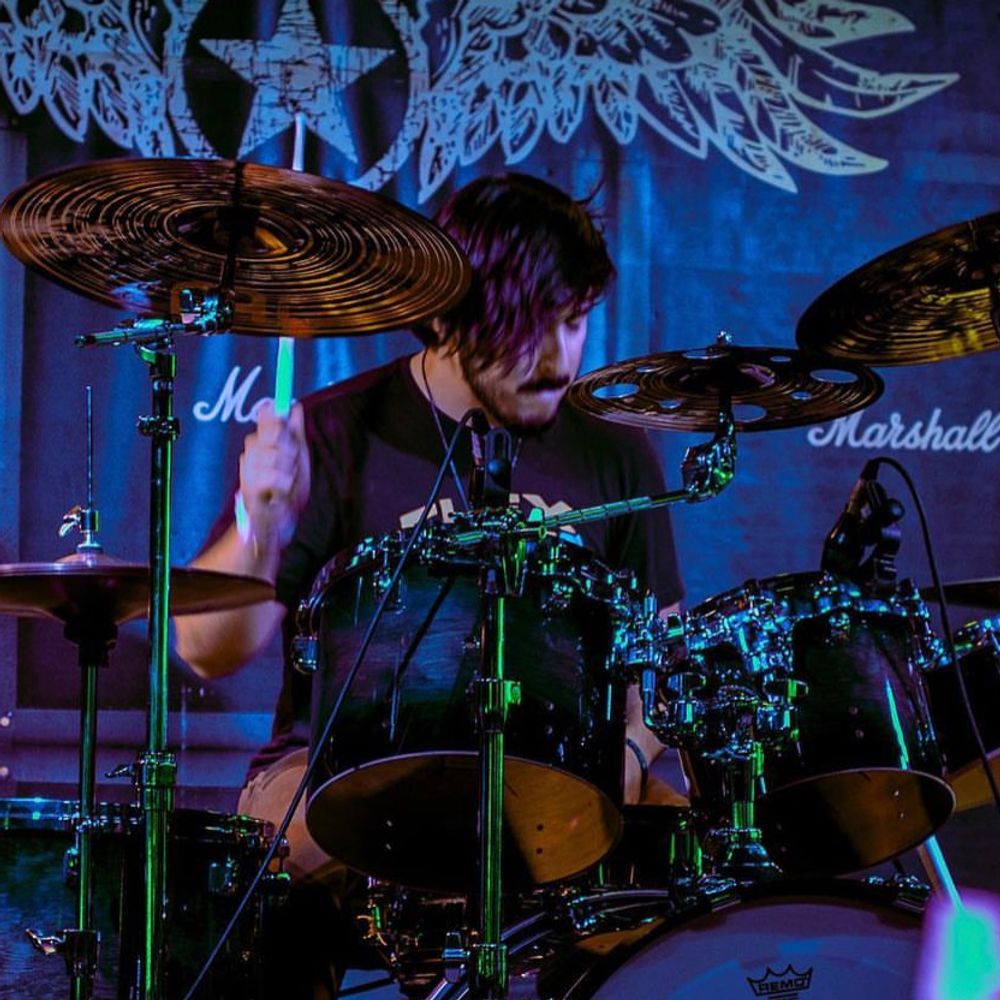 Noe Hernandez Flores
Drums
Noe "Fez" Hernandez Flores is from Saltillo, Mexico and has been with Kenton Place since its very inception. He considers Kenton Place his family, having "-never met and played with a better group of individuals in my life and [hoping] to play with them forever!" Noe has played the drums since he was 11 years old, remembering, "My parents super grounded me and I had nothing to do around my house. I just taught myself how to play with my mom's old drum kit." (And yes, his mother is a drummer, too!) He has been a fan of rock since he was little, and other genres he enjoys are metal, progressive rock, alternative, electronic, rap, hip-hop, and pop. Some of the bands he listened to growing up are The Beatles, Gorillaz, Pink Floyd, Genesis, Dream Theater, My Chemical Romance, Daft Punk, and King Crimson. He is currently enrolled in the University of Houston studying Digital Media, and has an Associates in Applied Science in Visual Communication.
Fun fact: Noe is such a huge fan of both Dream Theater and Sonic The Hedgehog, that he got both of their logos tattooed on both arms